Our clinic
Our clinic is designed to promote exploration, creativity, and play. We strive to address speech, language, and motor skills in an environment that is natural to each child. All of our rooms are designed to transform daily or weekly and can accommodate one or many children, based on their individual needs.
We Accept Insurance
We can work with the following providers to help with the cost of your therapy. Tricare, United Healthcare, Cigna, Aetna and BCBS.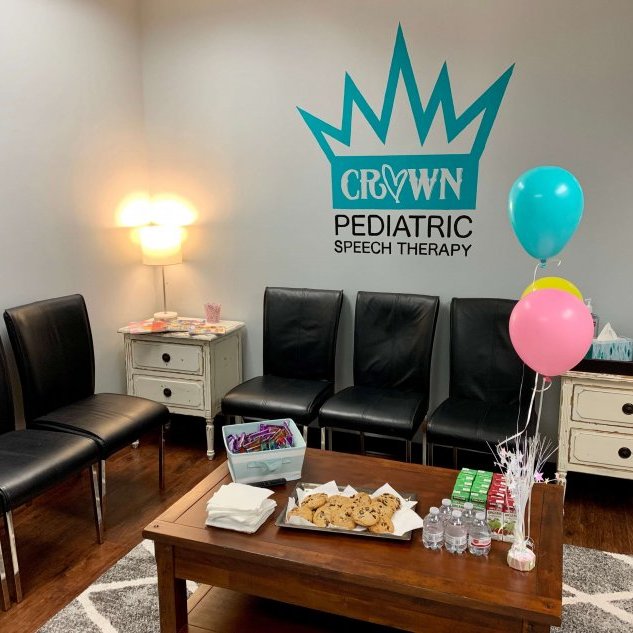 Waiting Room
Our waiting room is designed to be a bright, cheerful, and comfortable space for parents and siblings. We offer complementary coffee and water, family-friendly movies, plus a variety of toys on rotation. We hope you'll feel comfortable and welcome here!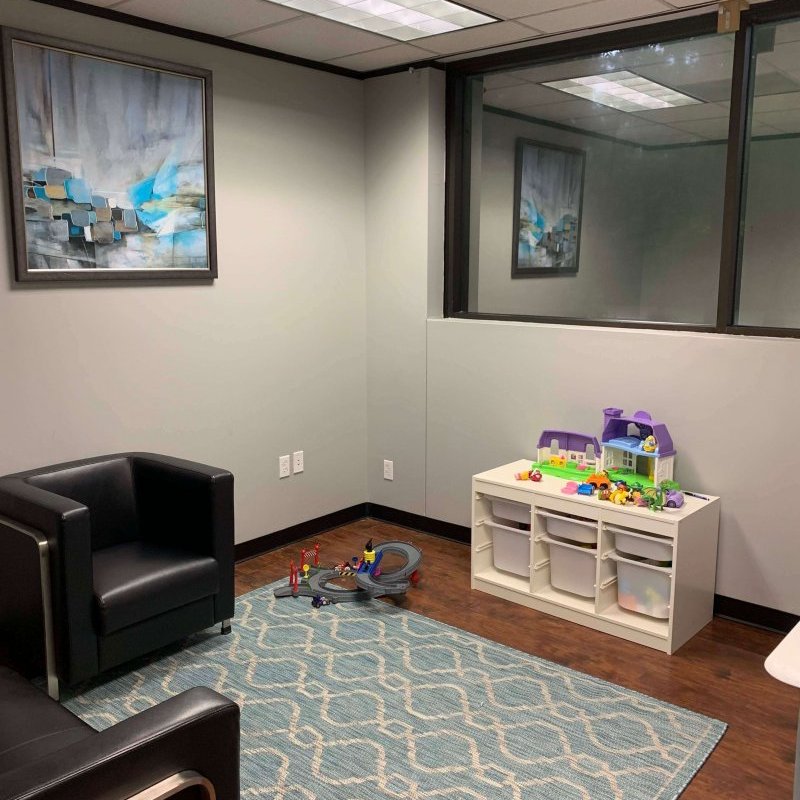 Consultation Room
This room is utilized for initial evaluations, reassessments, and parent conferences. Here multiple disciplines can observe your child, review assessment results, and discuss your child's needs and progress. This room is also available for working parents and busy siblings during therapy hours.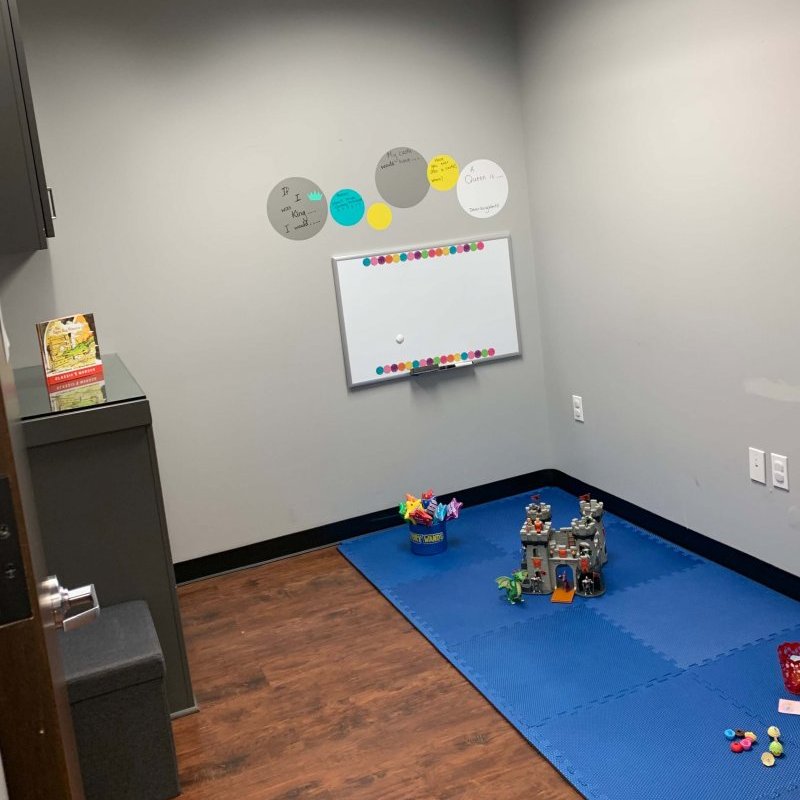 Transition ROom
This is the first room your child enters at each session. Here we set the stage for the weekly theme, meet and greet peers, and do an interactive activity with our friends.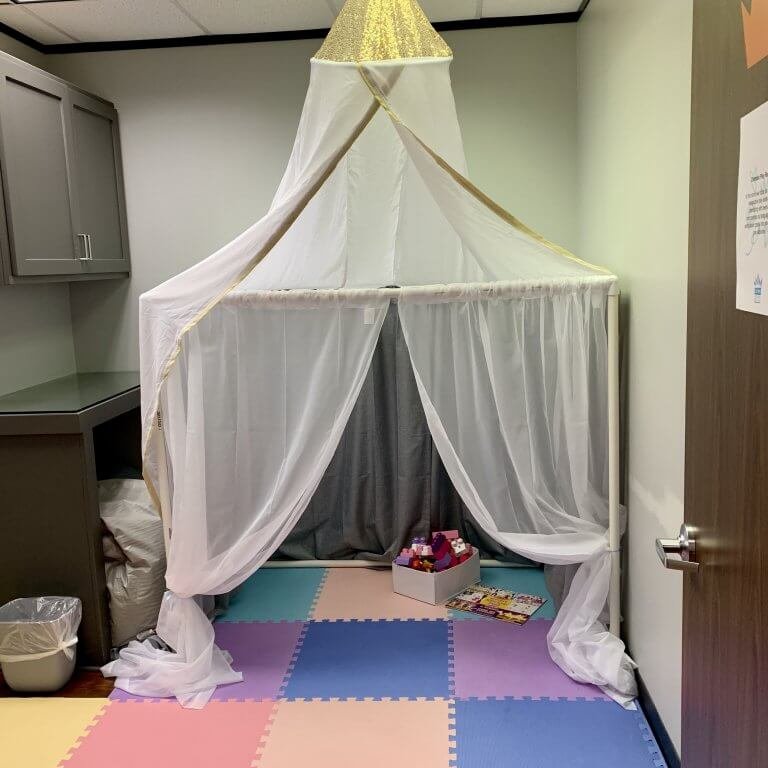 Dramatic Play ROom
In this room, we focus on using our imaginative play skills while interacting with peers. We incorporate our language and articulation goals into our pretend play activities.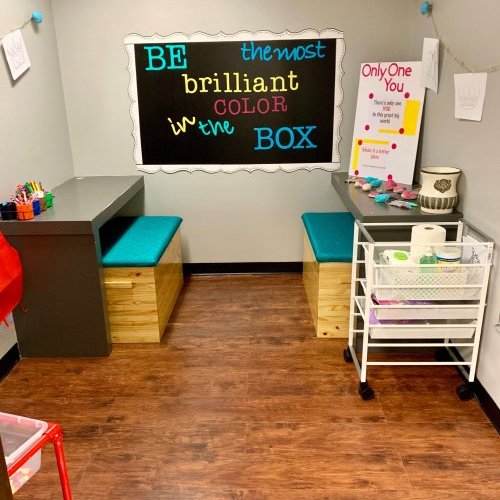 Art & Science Room
This is the room where we have our hands-on messy fun. We do arts, crafts, and science experiments. These activities allow us to build fine motor, visual motor, and language skills in fun and functional ways.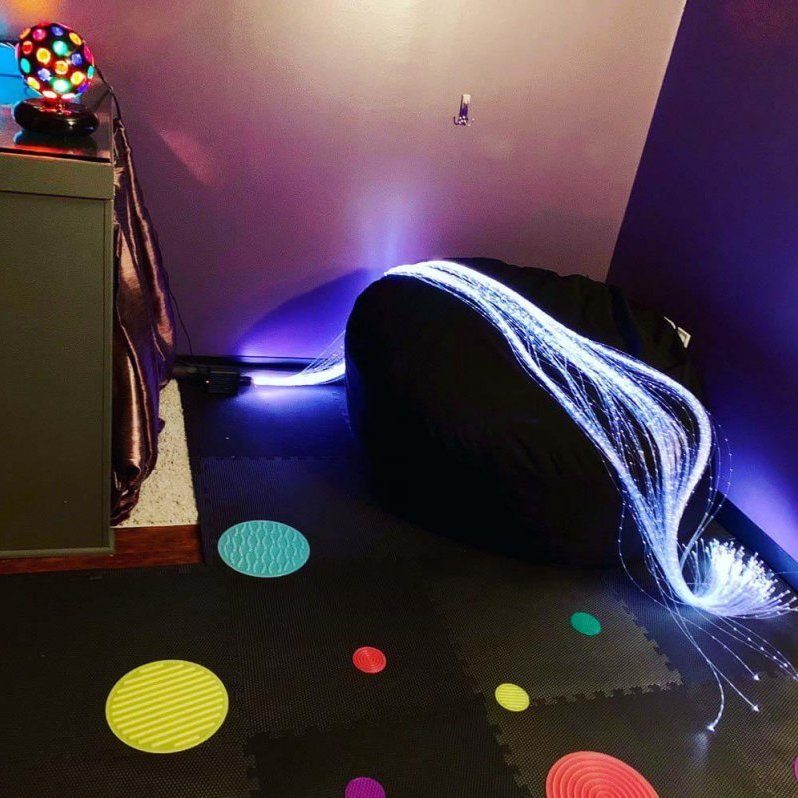 Multi Sensory Room
This room has been designed to help develop the senses, provide a relaxing environment, and promote interaction. This setting can aid learning and development, relax an anxious child, and promote appropriate arousal levels.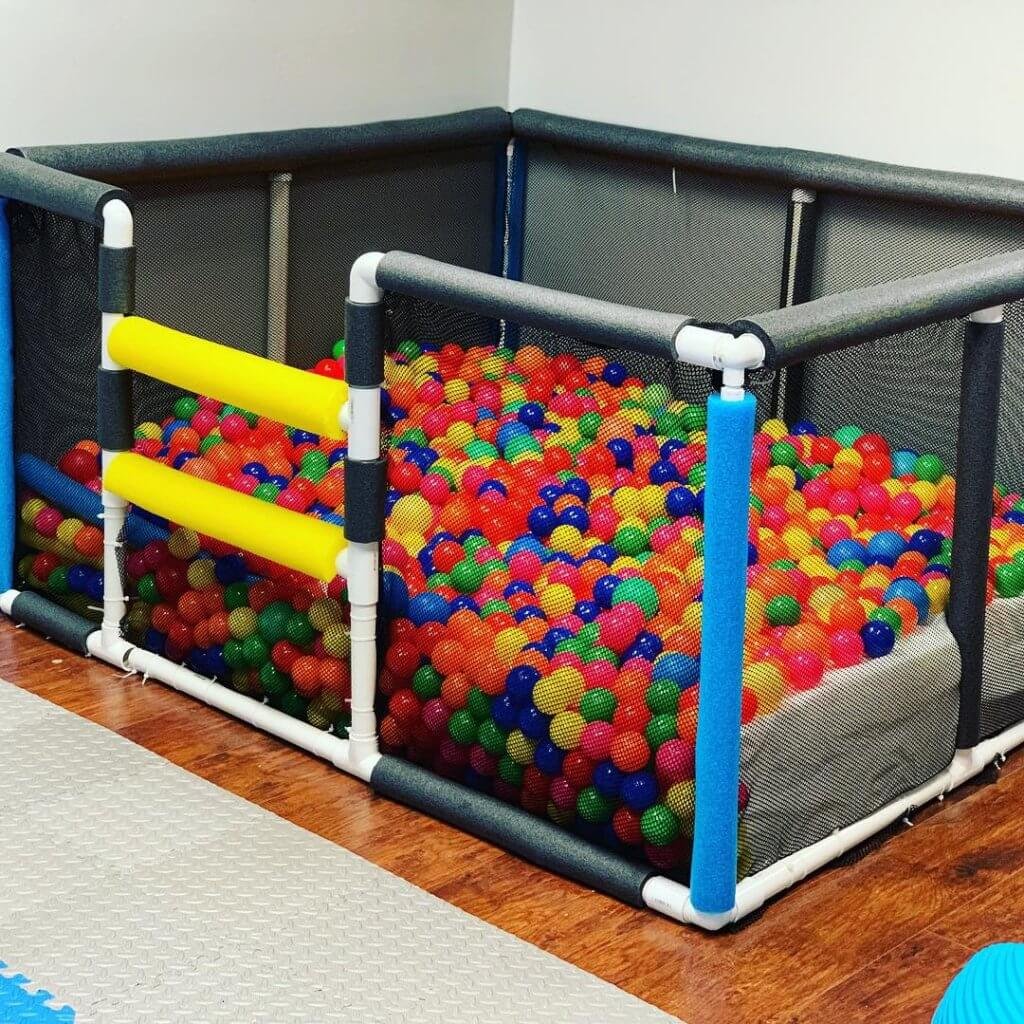 Indoor Gym
In this room, we focus on our gross motor skills, motor planning, and coordination. We do obstacle courses, ball activities, scooter board games, and more--all while interacting with peers!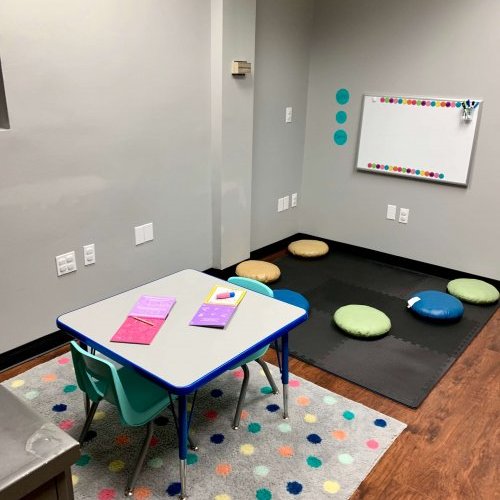 Group Room
This room is utilized for larger group activities and summer camps. Here we work on skills that target speech therapy, occupational therapy, and social skills goals.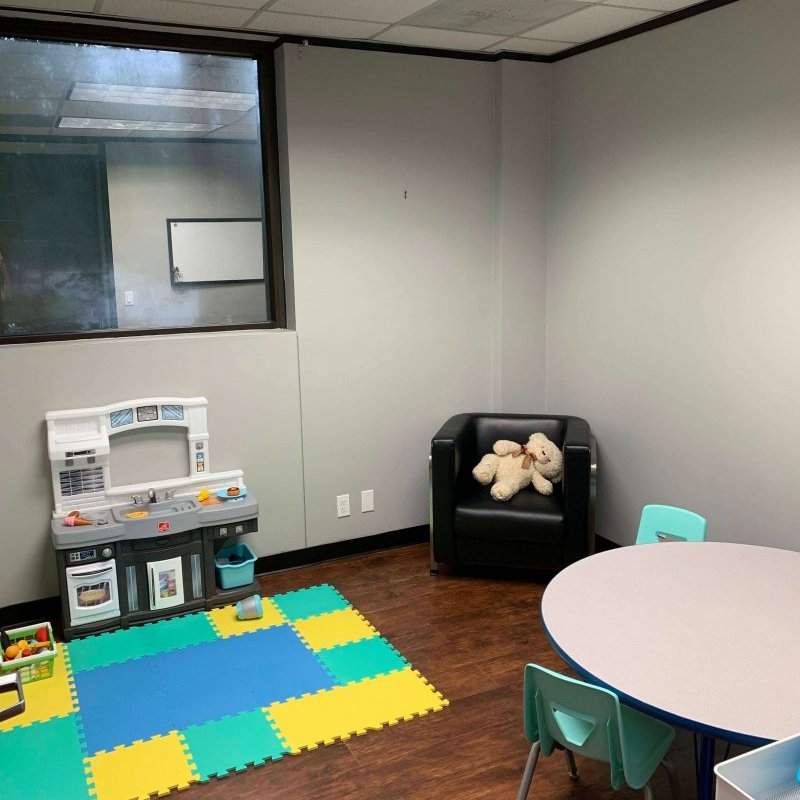 Treatment Room
This room is utilized for children who may benefit from one on one therapy or for parents who would like to observe therapy.