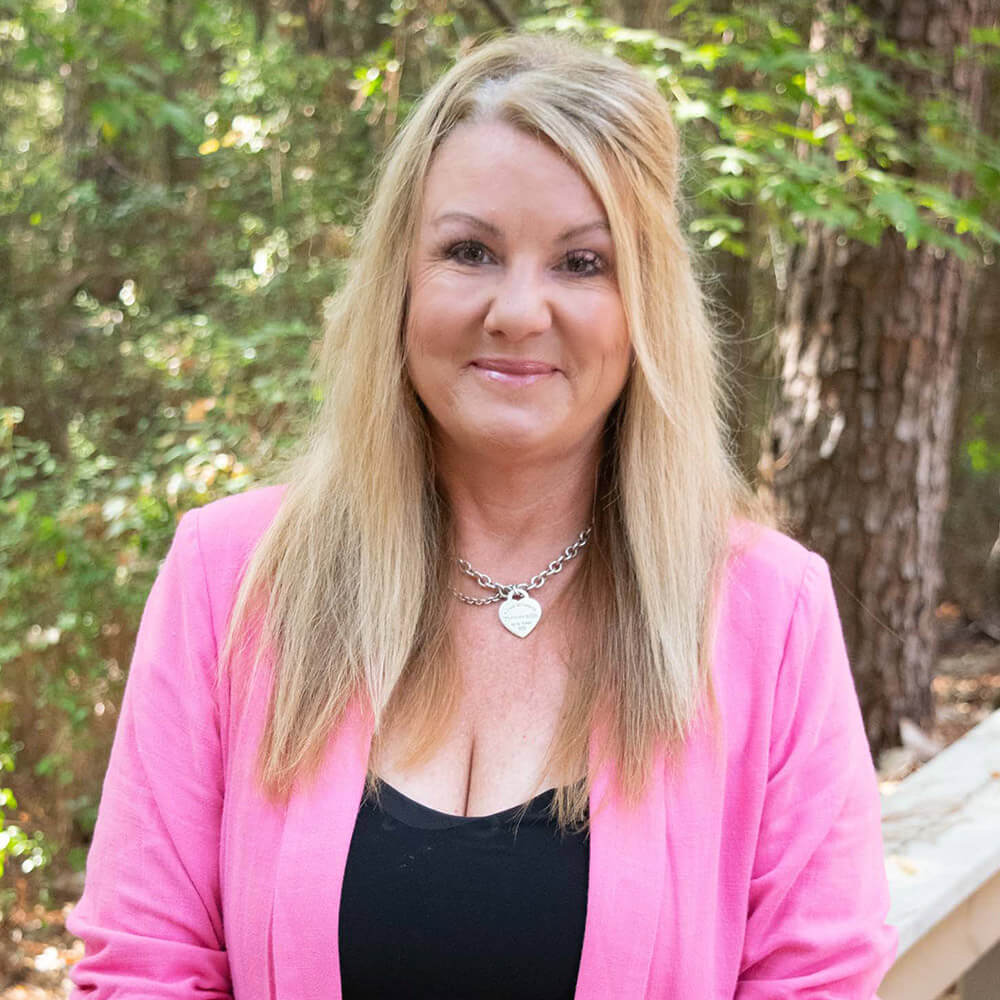 KIM BRADLEY
Speech Language Pathologist, Owner
Education: Bachelors and Masters in Communication Disorders from Florida State University.
Favorite Quote: "Be the change you want to see in the world"-Ghandi
Kim became interested in speech and hearing after taking a sign language course in college.  Following a class focusing on autism, she became passionate about severely language impaired children and early intervention.  Since 1990, Kim has worked in a variety of settings being a school SLP, a teacher for autistic students, as well as private practice.
Seeing the need for an interactive therapy approach, Kim decided to start Crown Pediatric Speech Therapy. Reaching all kids and helping them communicate in their own way is the motivation that created Crown Pediatric Speech Therapy.  Engaging families and creating interactive and fun activities that create communication opportunities is what drives Kim and all therapists at Crown Pediatric.
Kim has lived in The Woodlands for 23 years with her college sweetheart and husband of 27 years, Mike. Outside of work, she enjoys spending time with her 3 kids (Cameron, Kendall, and Kirsten), traveling (especially to the beach), listening to country music, and supporting the FSU Seminoles!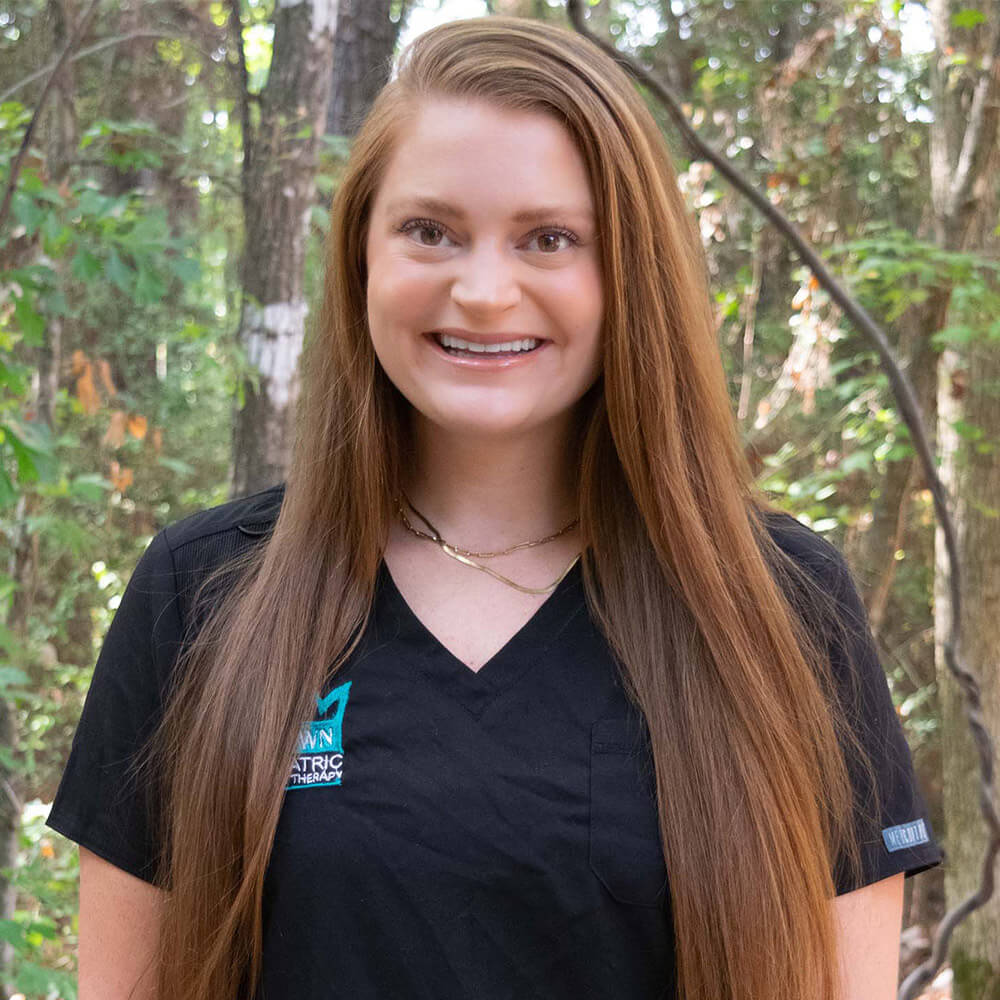 ALYSSA Keller
Speech Language Pathologist
Education: Bachelor of Science from Texas Christian University, Master's of Science in Communication Disorders from University of Texas at Dallas-Callier Center
Alyssa is from Kingwood, Texas. She has always been passionate about serving kids with special needs. She took an intro to speech therapy course in college and fell in love. She knew that this was the right fit for her!
Alyssa has experience providing therapy to children targeting social communication, articulation, and early childhood language intervention. She loves interacting with each child and their family on a personal level and making goals and therapy most functional for each child. Alyssa feels that this is the most rewarding job in the world. From hearing a kid say their first word, to seeing a child with autism greet others and interact with peers. Every day in this field is different, just like every child is different!
Outside of work, Alyssa's hobbies include working out, COFFEE, traveling, watching college football (GO FROGS!) and hanging out with her family, especially her 4 precious nieces!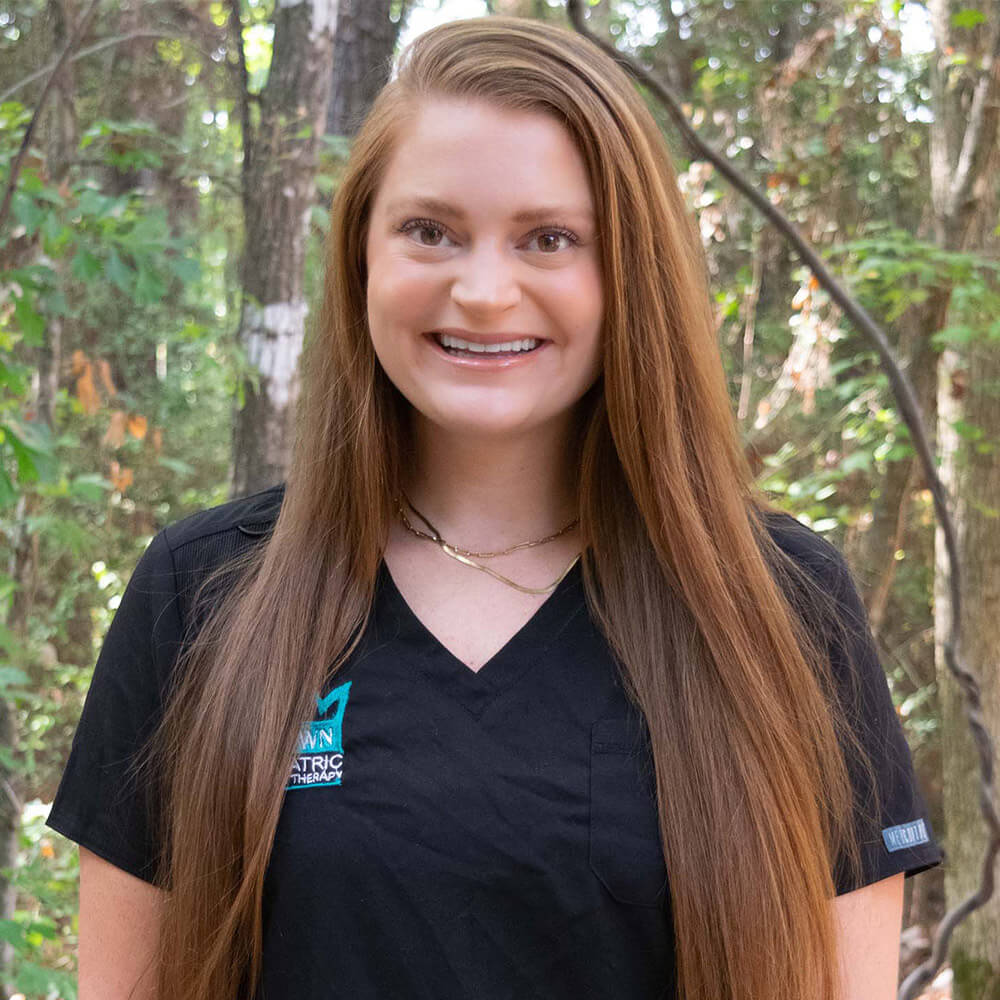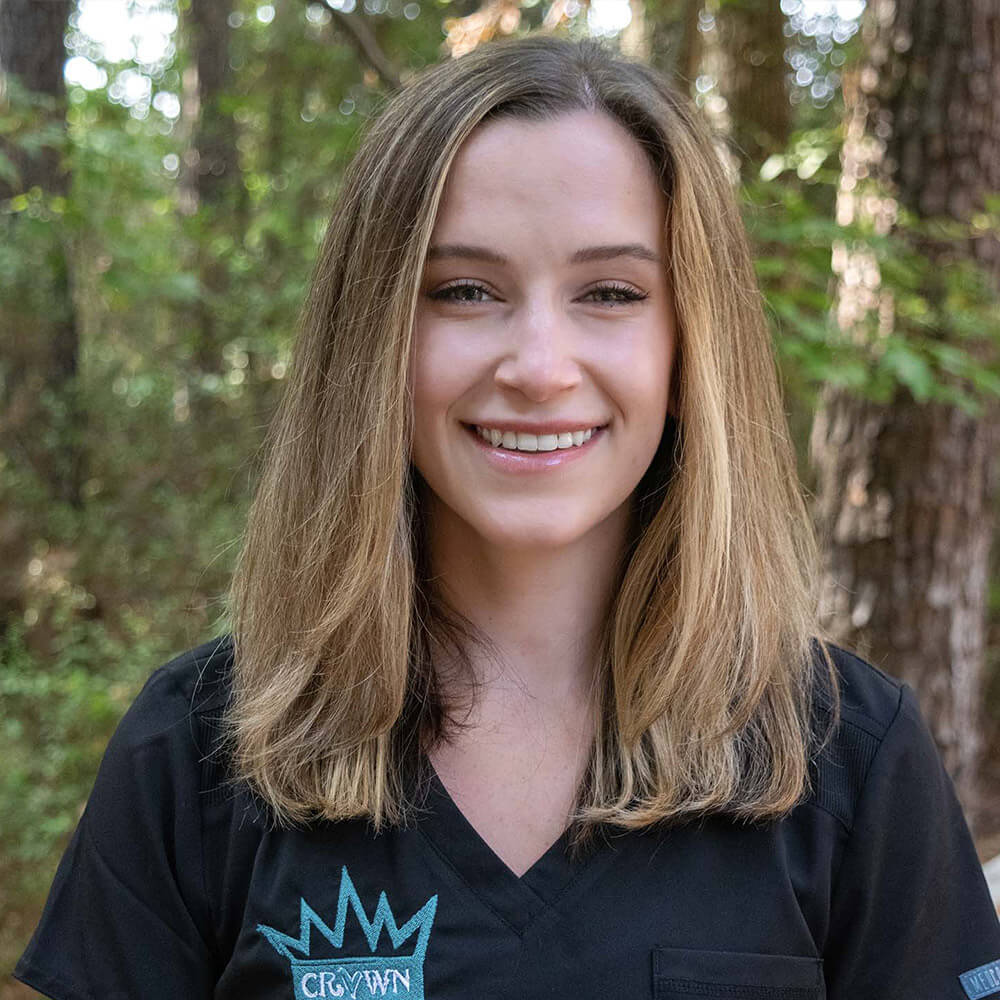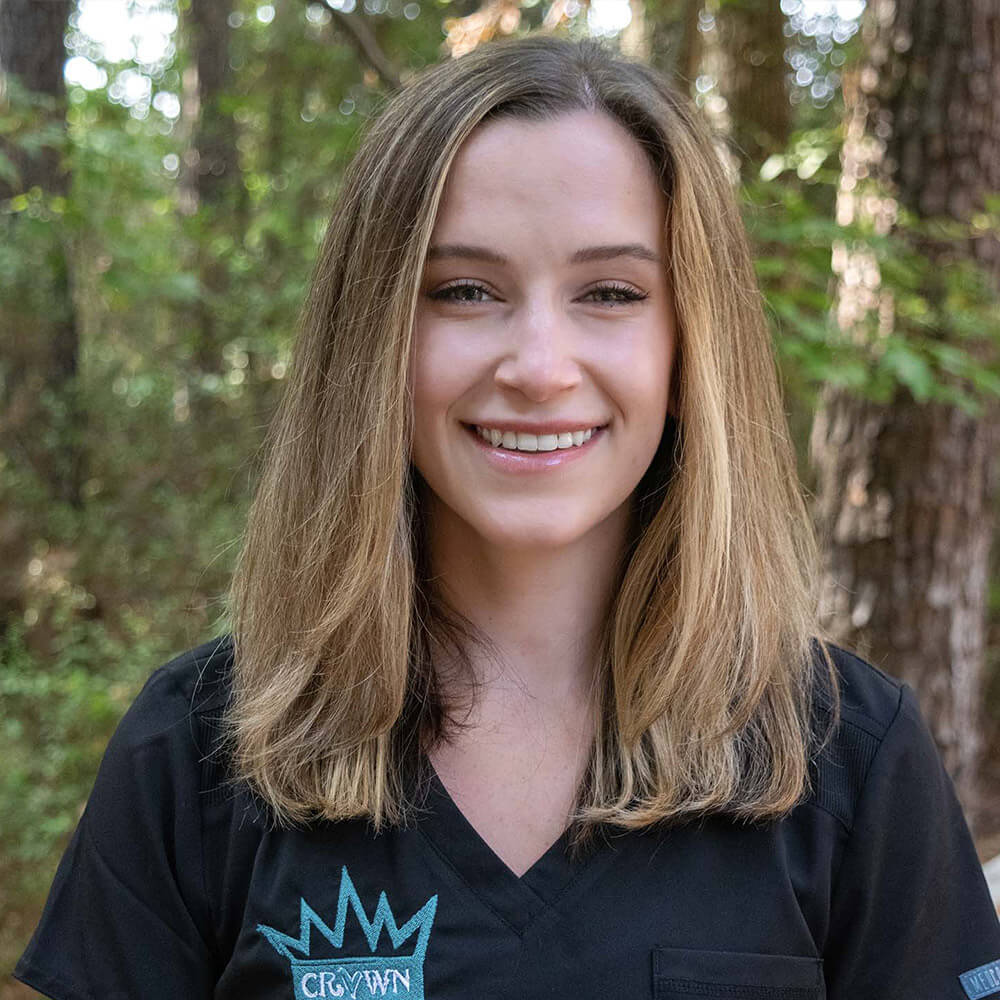 Madison Diaz
Speech Language Pathologist and Feeding Therapist
Education: Bachelor of Science in Communication Disorders from Texas State University and Masters of Science in Speech-Language Pathology from Lamar University.
Madison is from Kingwood, Texas. Her interest in the field of Speech-Language Pathology began her senior year of high school after talking to family members about this amazing field and the variety of opportunities it holds. She is enthusiastic about helping others and loves the opportunity to work with children, collaborate with families, and also with other professionals. 
Madison has experience in various settings such as outpatient clinics, schools, and hospitals. She also has experience working with children with autism, articulation, and language disorders. She is also experienced in using the SOS approach to feeding to diagnose and treat feeding difficulties in children.
Madison has found a passion in working with children of all ages to improve speech and language skills through play or other functional methods to make it the most natural and fun environment for the child. Each child is unique, and Madison enjoys getting to know them to find ways to help their speech and language skills grow.  
Some of Madison's hobbies are training for half marathons, cooking, reading, traveling, and spending time with friends and family.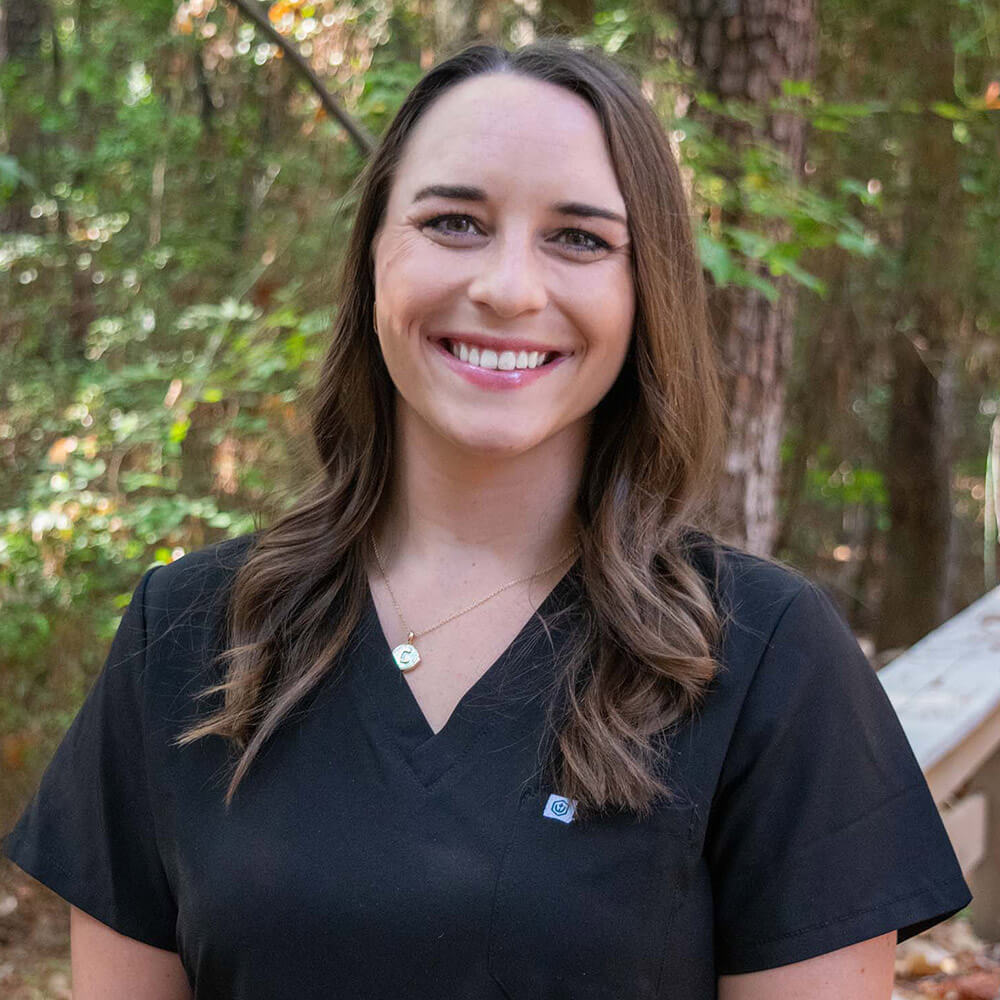 Brooke Cox
Speech Language Pathologist
Education: Bachelor of Science in Speech in Hearing Sciences and Masters of Science in Speech Language Pathology from Lamar University.
Brooke was born and raised in Sulphur, Louisiana. Her passion for speech therapy began as a child when she received speech therapy services to address her articulation. Later in college, she took an speech therapy introductory course and was reminded of the positive experience she had as a child. From there, she knew a career as a speech therapist was a perfect fit! Brooke enjoys the endless opportunities this field holds, including working with families and other professionals.
Brooke has experience providing therapy in hospitals, schools, and outpatient clinics. Her experience includes therapy targeting early childhood language, articulation, and social communication. She particularly enjoys collaborating with occupational therapy in order to meet a child's sensory needs to increase their language and communication skills.  
Outside of work, Brooke's hobbies include watching college football (Geaux Tigers!), golfing, attending country music concerts, and spending time with family and friends (especially her anxious and adorable chocolate lab).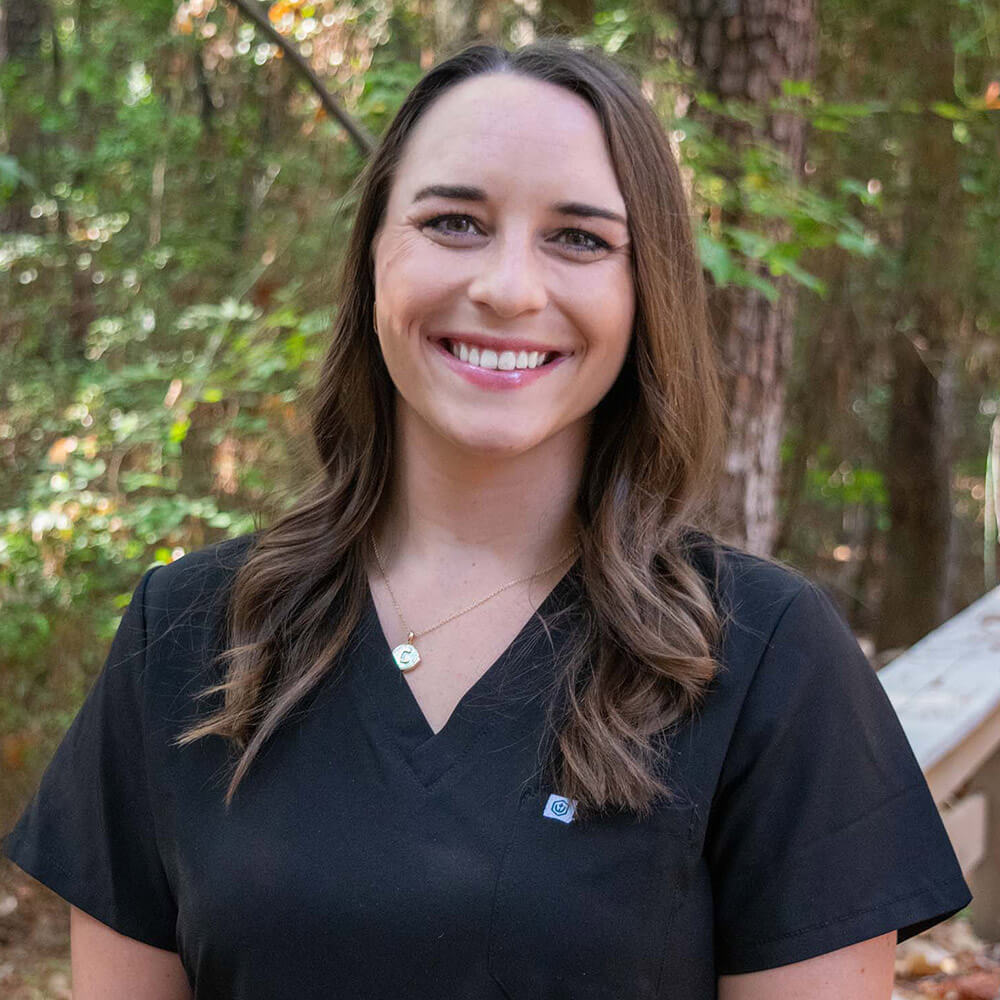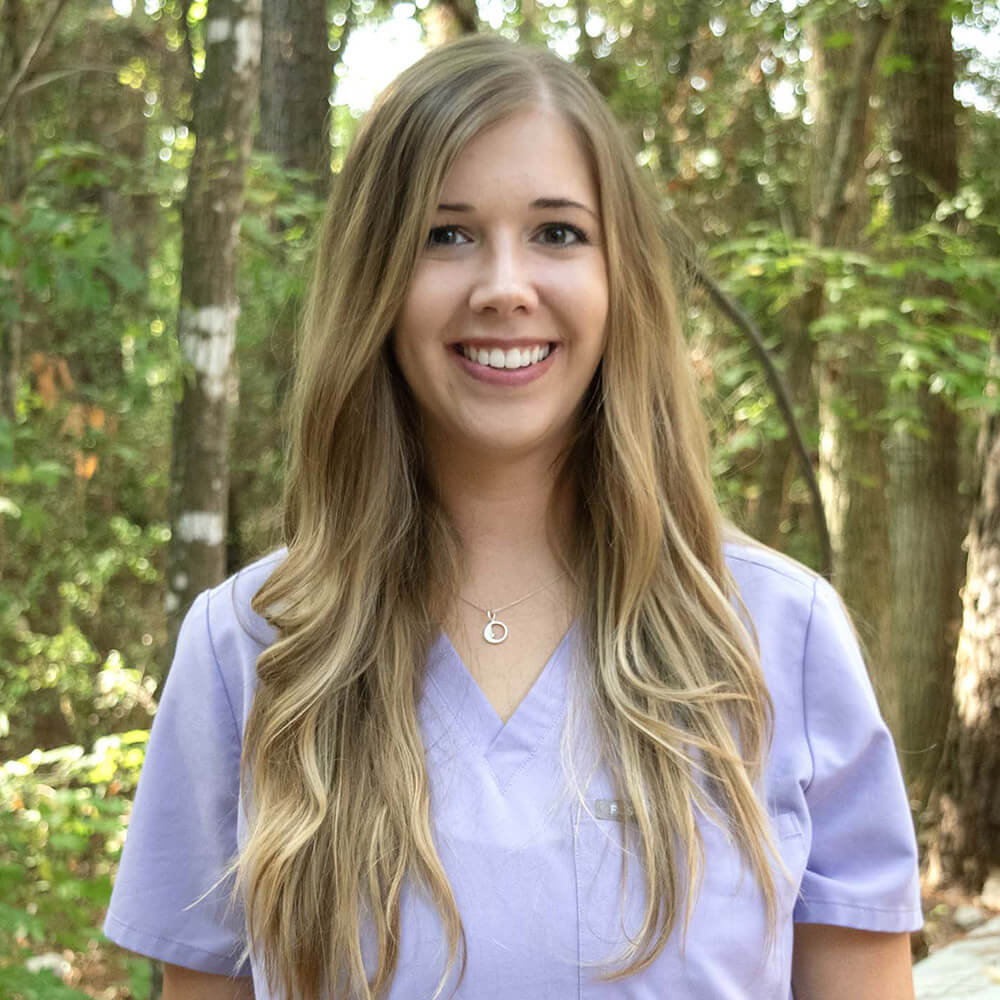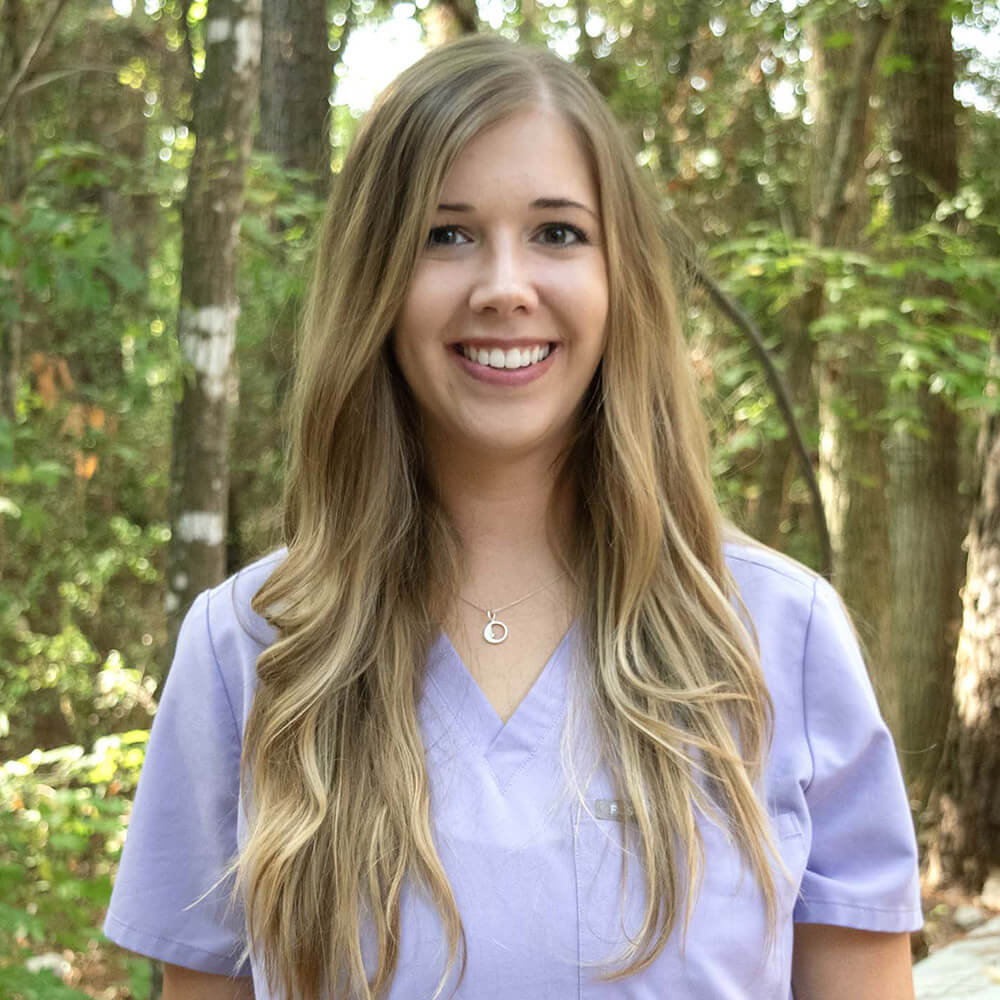 Heather Skinner
Speech Therapy Assistant
Education: Bachelor of Science in Communication Sciences and Disorders from the University of Houston, Minor in Human Development
Heather lives in Cypress, Texas with her husband, two kids, and fur babies. Heather has always had a passion for working with children. That passion inspired her to start her career as a preschool teacher and then become a speech therapist.
Heather loves using play to engage her kiddos and make reaching their goals fun! She has experience with addressing expressive and receptive language development and articulation. She also has a particular passion for AAC and gestalt language processing. Heather believes in total communication and allowing individuals to express themselves in multiple ways. She also believes in the importance of home education and sharing strategies to increase speech and language development during daily routines.
Outside of work, Heather enjoys musical theatre, being outdoors, and coffee.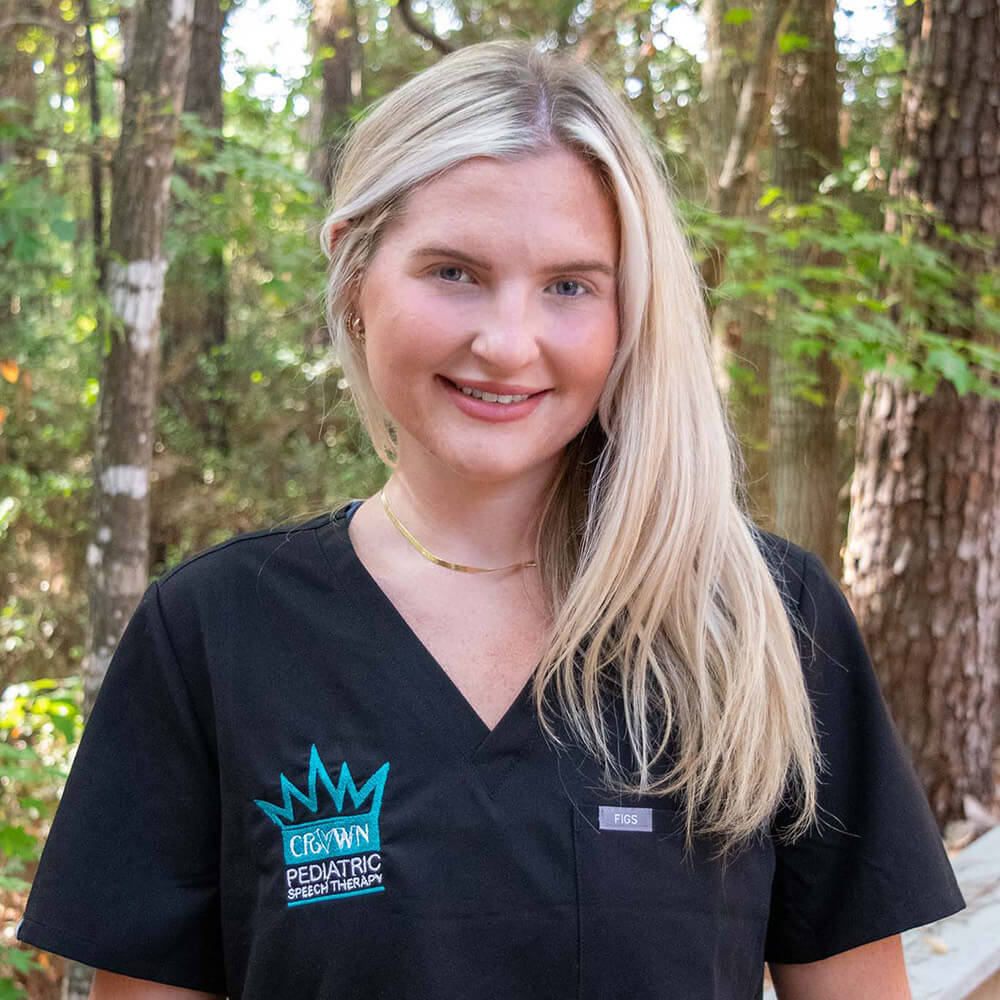 Kendall Bradley
Speech Therapy Assistant
Education: Bachelor of Arts from the University of Arkansas
Kendall was born and raised in The Woodlands, Texas. Her first introduction to working with children with disabilities came at 13 when she began coaching Special Forces, a competitive cheer team for special needs athletes. While in college, Kendall studied product management and development.  She researched the sensory needs of children related to retail products including clothing.  For a class project, she created a sensory-friendly outfit for children. 
Combining her love for the kids at Crown with her retail knowledge, Kendall opened Royal Necessities, a store at Crown featuring therapy toys and materials.   She hopes to expand this to include sensory-friendly clothing and products developed by the special needs community.  The use of technology in therapy including AAC is an area of interest as well. Kendall is part of the LAMP team working to use technology to give all children a voice.
One of the best things about this job, according to Kendall, is the collaboration and team approach taken here at Crown Pediatric.  Kendall is a mom to her dog, Zeke. Her hobbies include working out, traveling, and spending time with family and friends.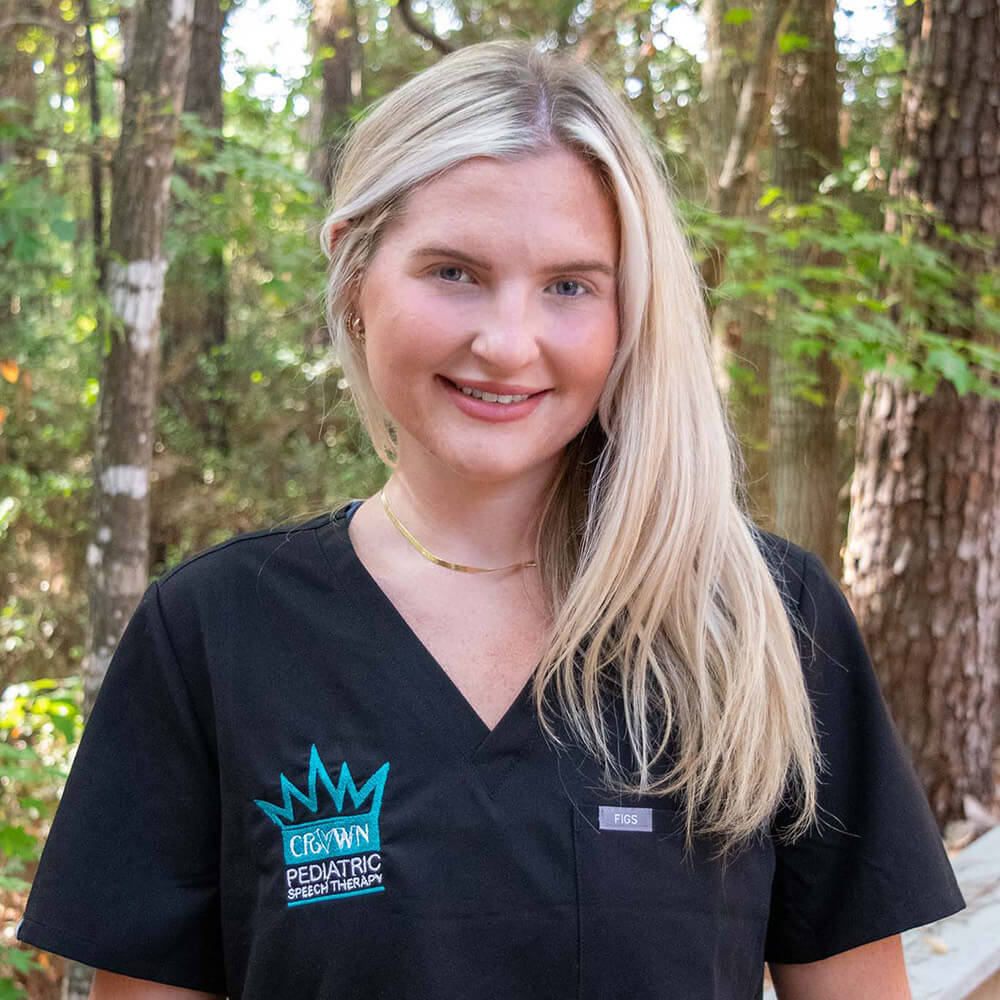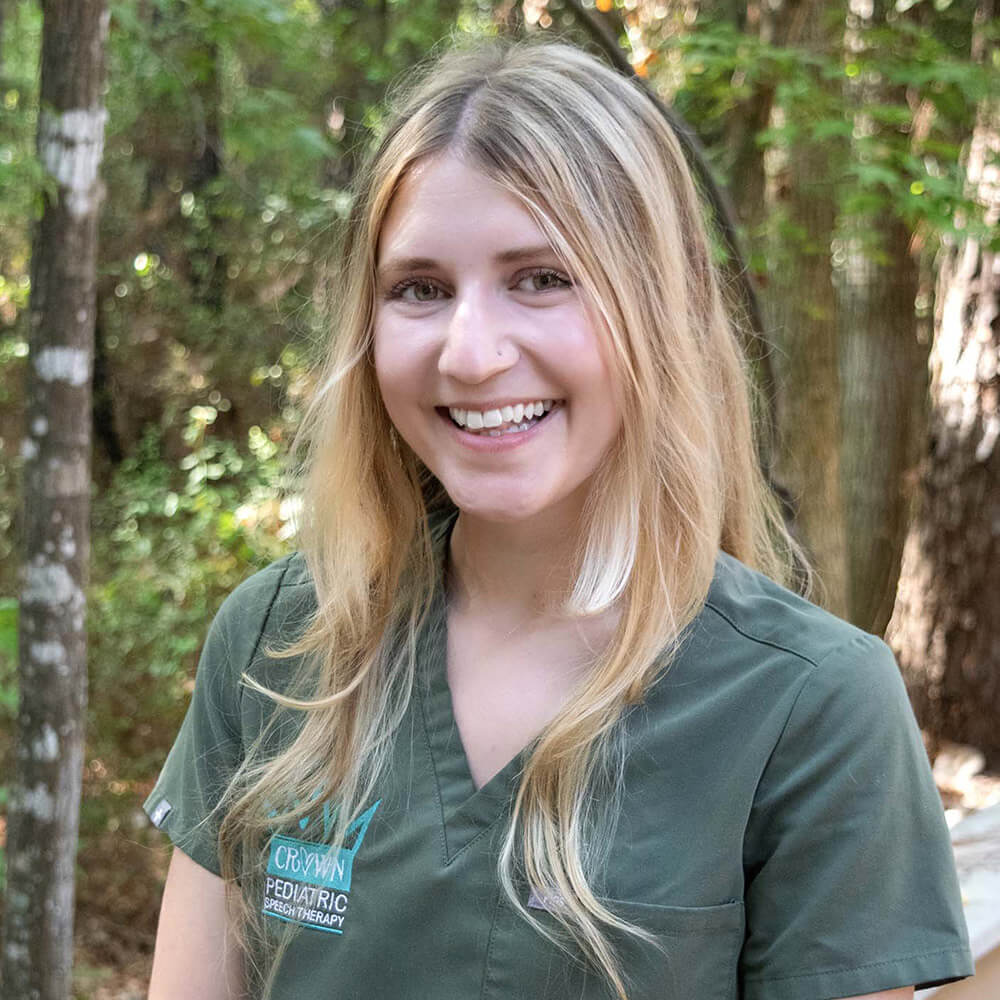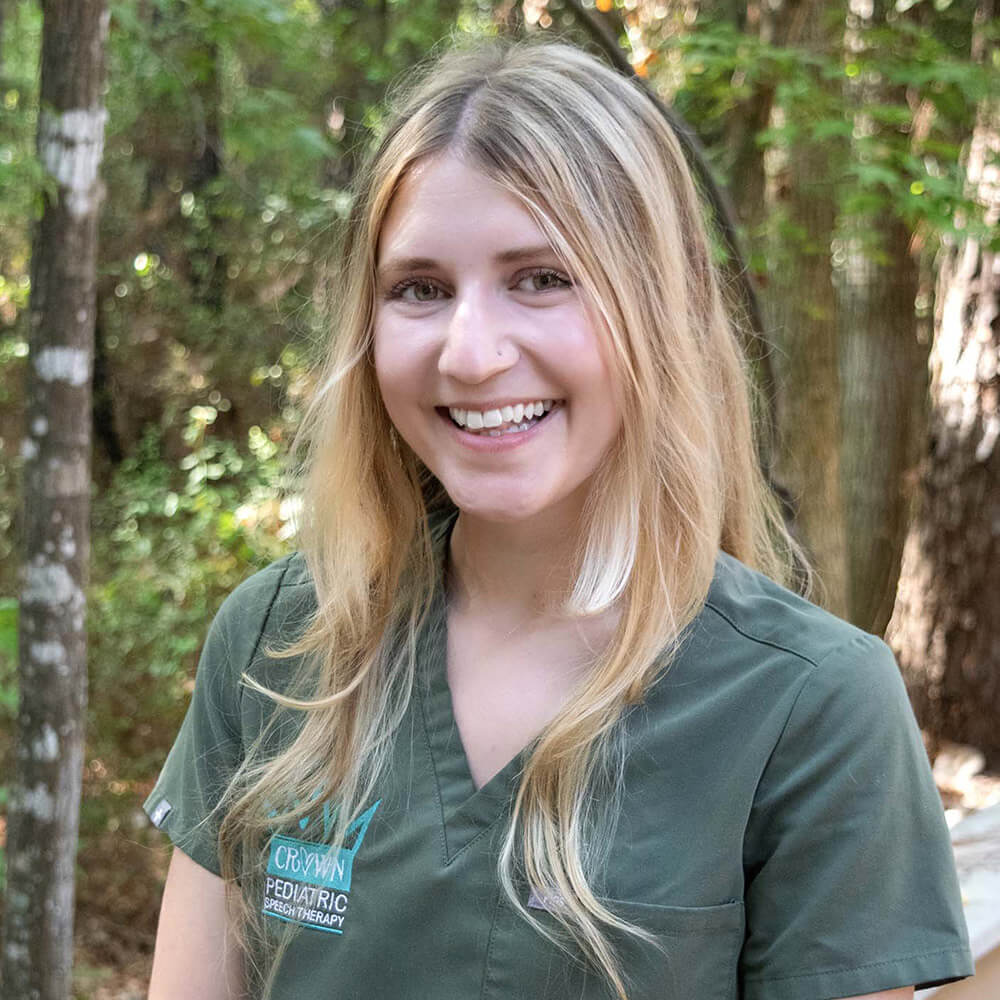 Bailey Bowlen
occupational therapist
Education: Bachelor of Science in Health from Lamar University, Master of Occupational Therapy from the University of Texas Medical Branch.
Bailey is from Southeast Texas. Her older sister has Down syndrome, which inspired her to want to work with people with special needs. While in college, Bailey discovered the field of occupational therapy and knew it would be the perfect fit!
Bailey has experience providing outpatient and in-home therapy.
She strives to use a strengths-based and neurodiversity-affirming approach in her practice. She has received advanced training and mentorship in the areas of DIR Floortime, SCERTS, sensory processing, interoception, emotional regulation, and ADHD
management.
Outside of work, Bailey enjoys hiking, bike riding, thrifting, going to restaurants, and snuggling with her three pups.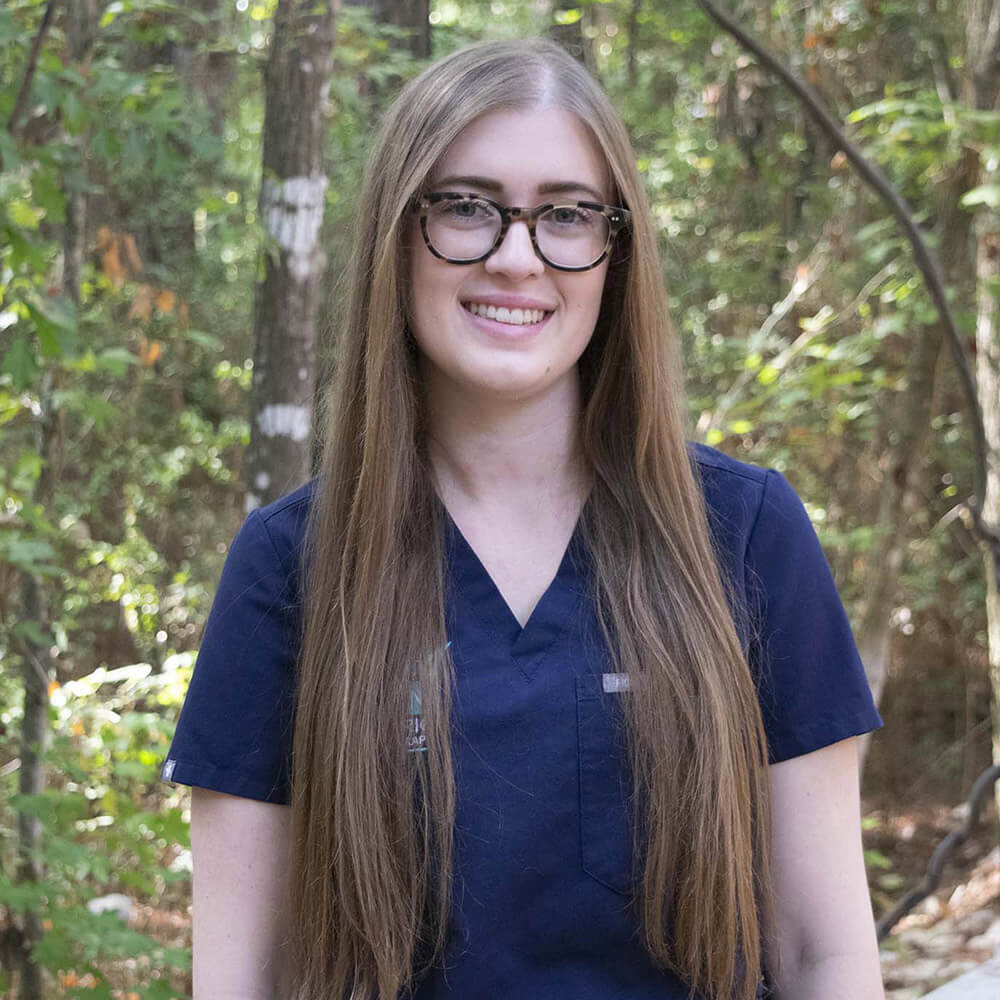 Helana DeGrazia Muly
occupational therapist
Education: Bachelor of Science in Biology from Georgia Institute of Technology, Master of Occupational Therapy from Georgia State University.
Helena is originally from Atlanta, Georgia. She began her OT career in Denver and recently moved to the Houston area with her husband. Helena's younger brother has Down syndrome and inspired her early on to start working with children, adolescents, and young adults with disabilities. She chose to pursue a career in occupational therapy because it aligns with her passion for empowering children to participate more fully and independently in the meaningful activities in their daily lives. She also loves the opportunity to support and collaborate with families like her own.     
Helena has received continuing education and mentorship in self-regulation, sensory processing, interoception, Handwriting Without Tears, and aquatic therapy. She also completed interdisciplinary training on neurodevelopmental disabilities, disability advocacy, and leadership through the Georgia LEND program. Helena has pediatric experience working in an inclusive preschool and outpatient clinics.
Outside of work, Helena enjoys spending time with family and friends, cooking, baking, hiking, and cuddling with her two cats, Pepper and Olive.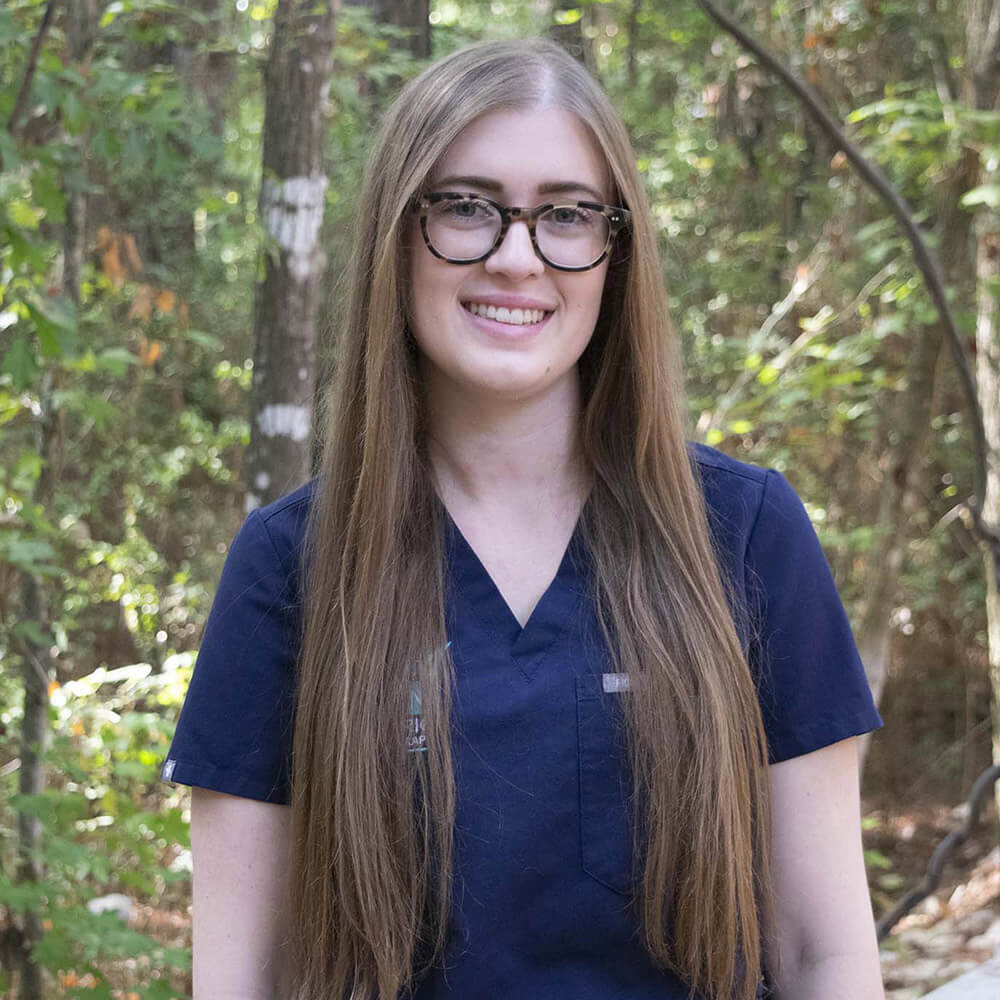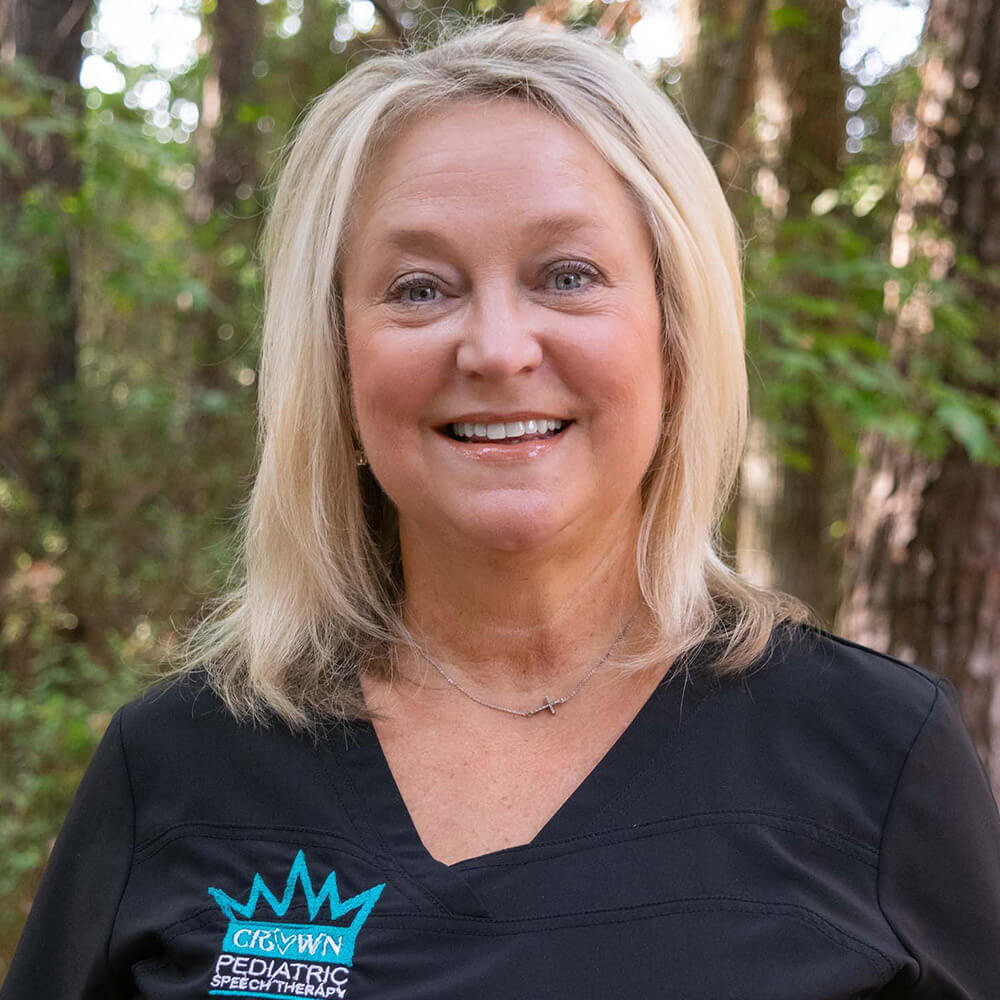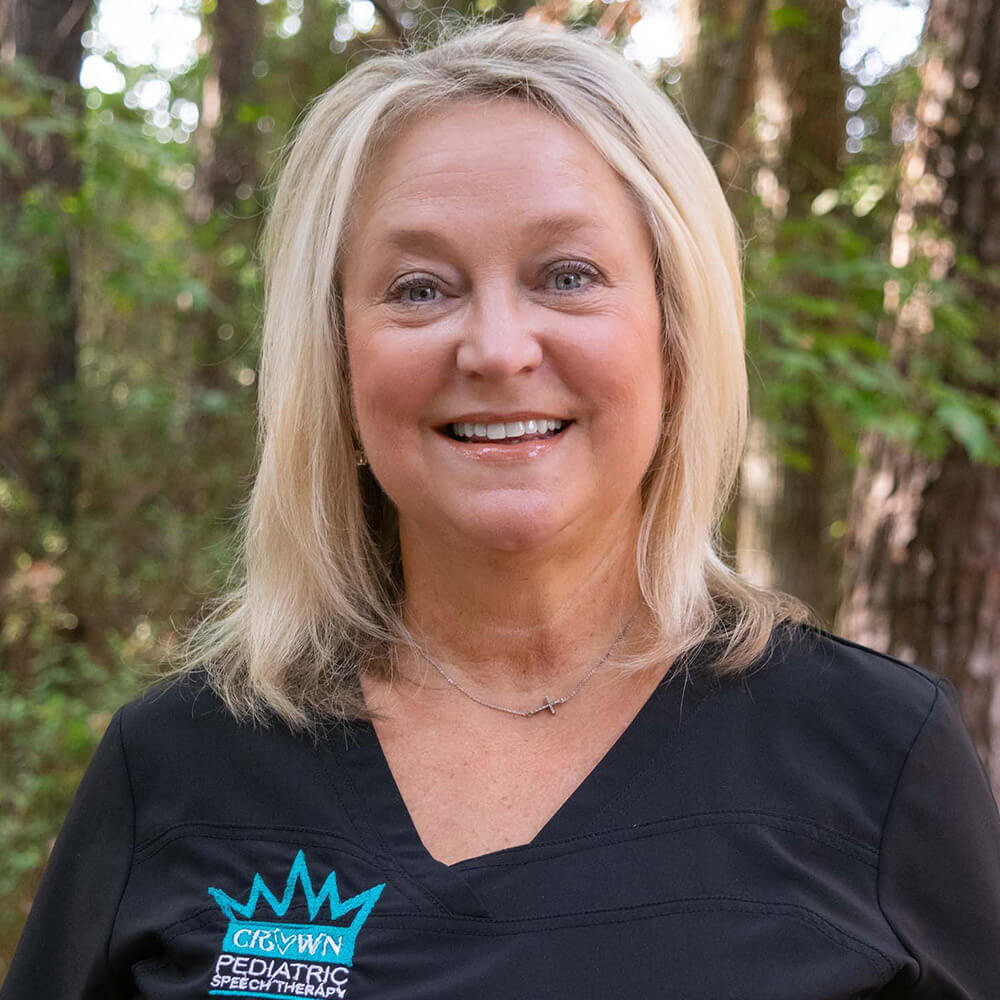 Carol White
Occupational Therapy Assistant
Education:
Associate of Applied Sciences in Occupational Therapy Assistance from Philadelphia University, Philadelphia PA.  Bachelor of Business Administration in Marketing from Stephen F. Austin State University, Nacogdoches, Texas.
Carol recently moved back to Texas after moving around the country, with her family, over the last 30 years. Carol grew up in The Woodlands area, arriving when The Woodlands was a sculpture and a dirt road to Lamar Elementary.  She was lucky to attend many new schools due to the growing community of The Woodlands, then graduating from McCullough High School.  She went on to pursue Marketing at SFASU, then met her husband, Tim, when both worked in management at Kmart.  She enjoys spending time with her husband and three sons, Michael, Matthew, and Mark.  Her husband is a Real Estate Agent with Coldwell Banker.
While working as a substitute teacher and Paraprofessional in a deaf and hard of hearing classroom, Carol was introduced to Occupational Therapy. Working within the classroom for 7 years, Carol decided to attend Philadelphia University's COTA program. Carol's OT career started in Indiana at a skilled nursing facility.  Though she loves working with the older generation, she missed working with children.  She is so happy to be part of the Crown family and working with your children to excel.
In her free time, Carol enjoys the beach, traveling, true crime, reading, cheering on Houston teams, and spending time with her family and friends.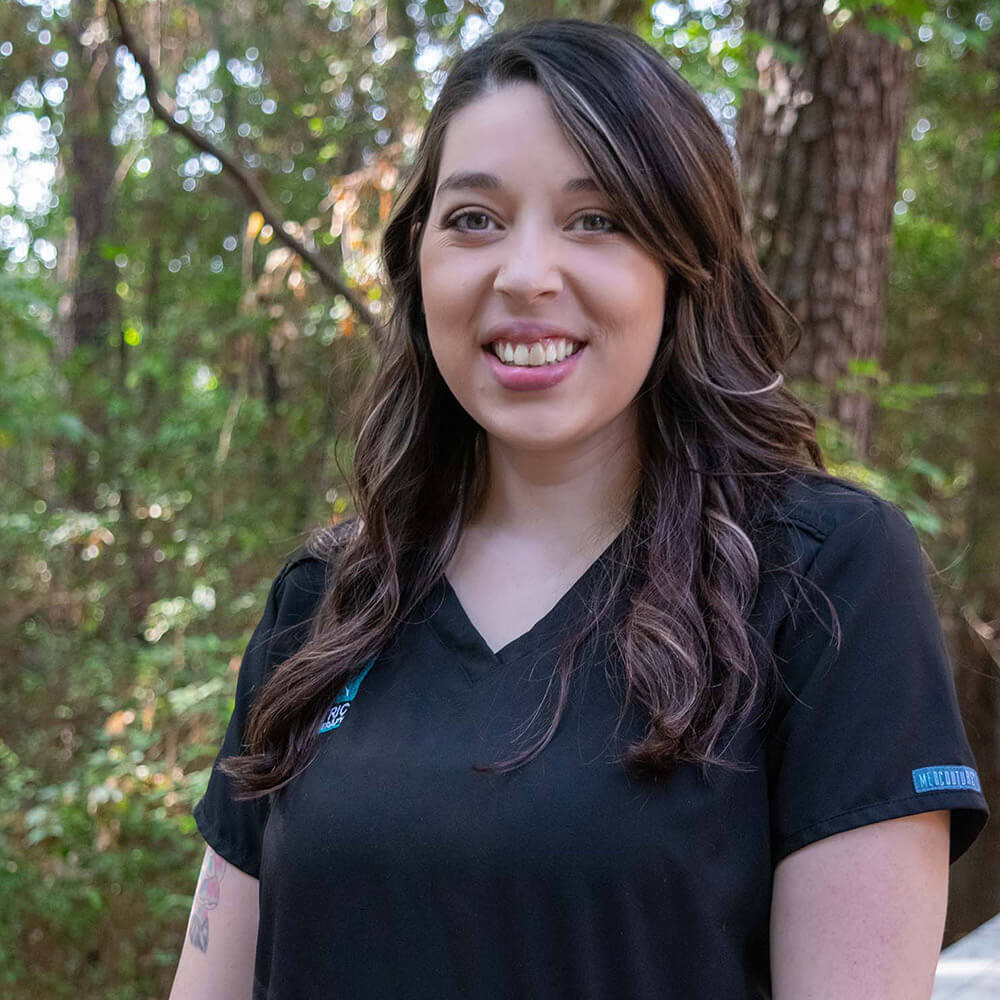 Mercedes Behunin
Occupational Therapy Assistant
Education: Associates for Occupational Therapy Assistant at San Juan College in Farmington, NM.
Mercedes moved to Texas in August of 2021 with her two dogs for a fresh start. She has lived in New Mexico, Colorado, and Utah. Mercedes has experience working in pediatrics in home health and outpatient clinics.  Her favorite part of her job is watching the kiddos grow and being silly. Outside of work, Mercedes loves to hang out with her dogs, Chloe and Macey, going to watch live country music, hanging out with friends, or doing anything outdoors. She also love a good Marvel movie or cheesy, romantic comedy.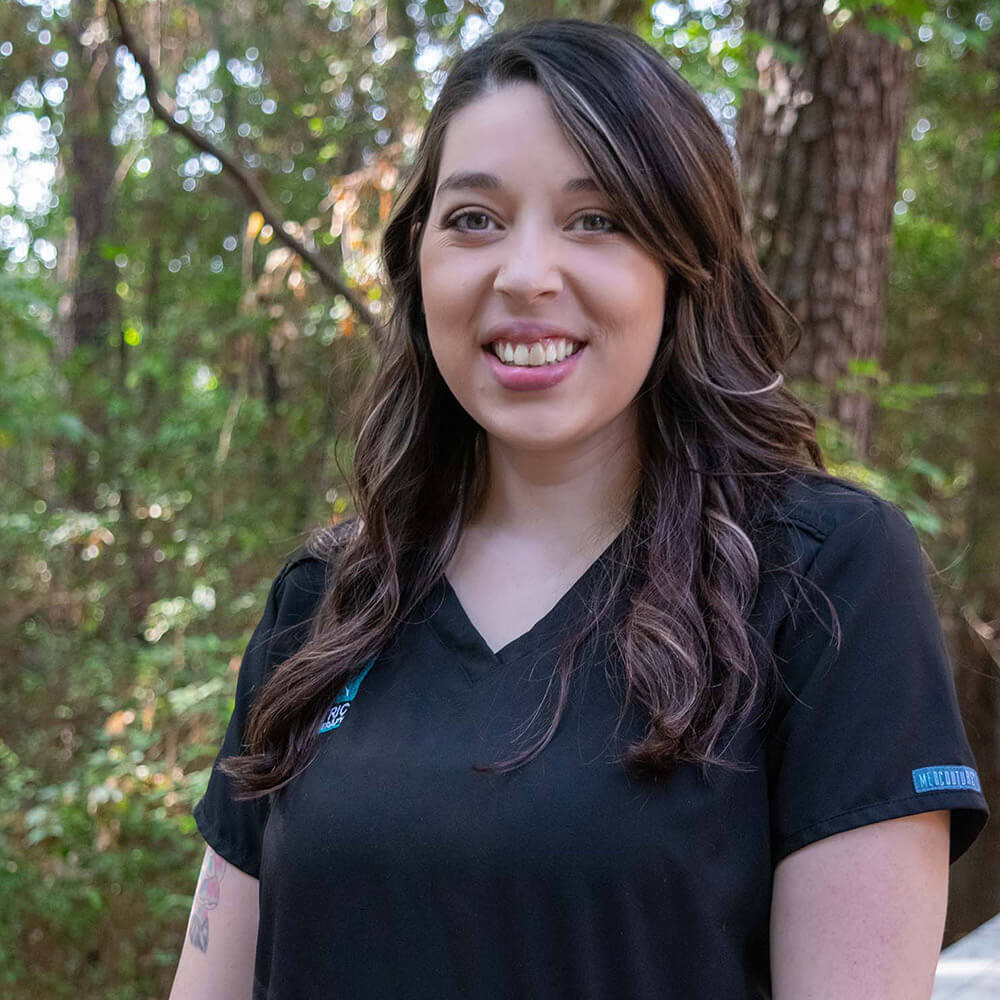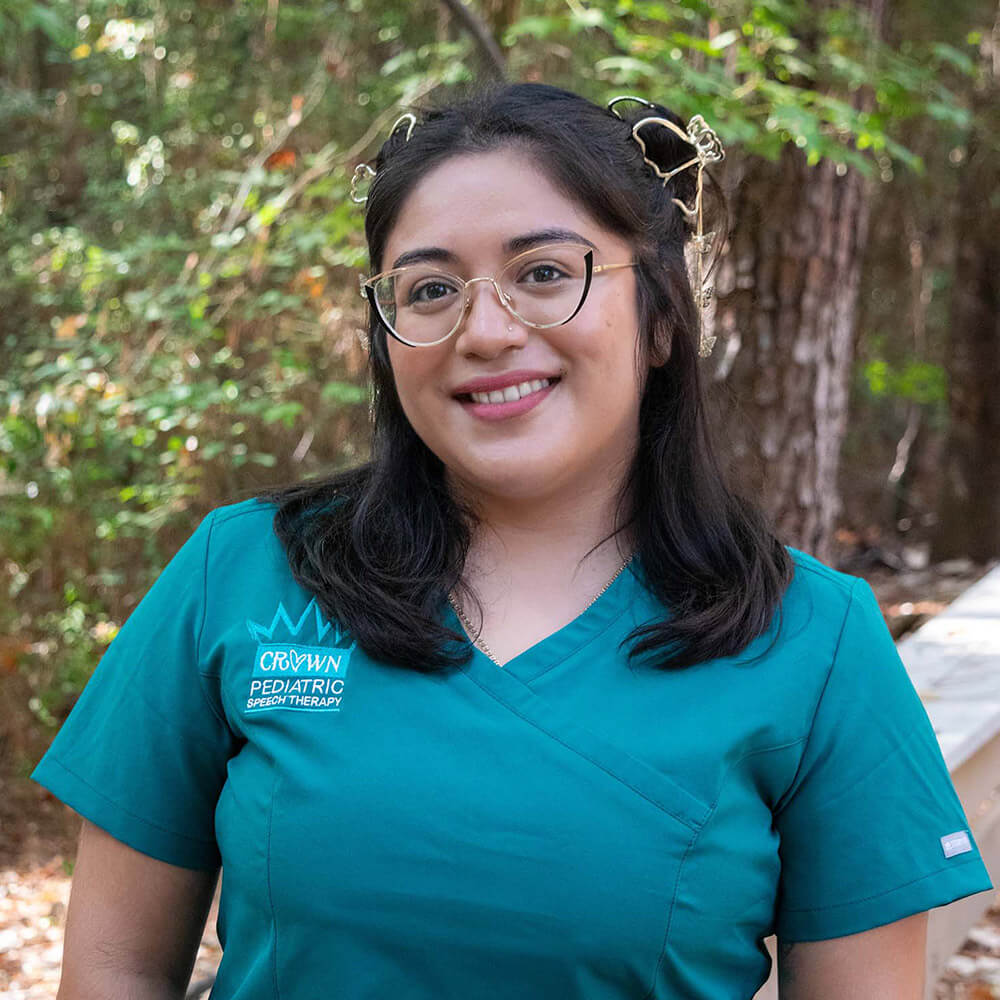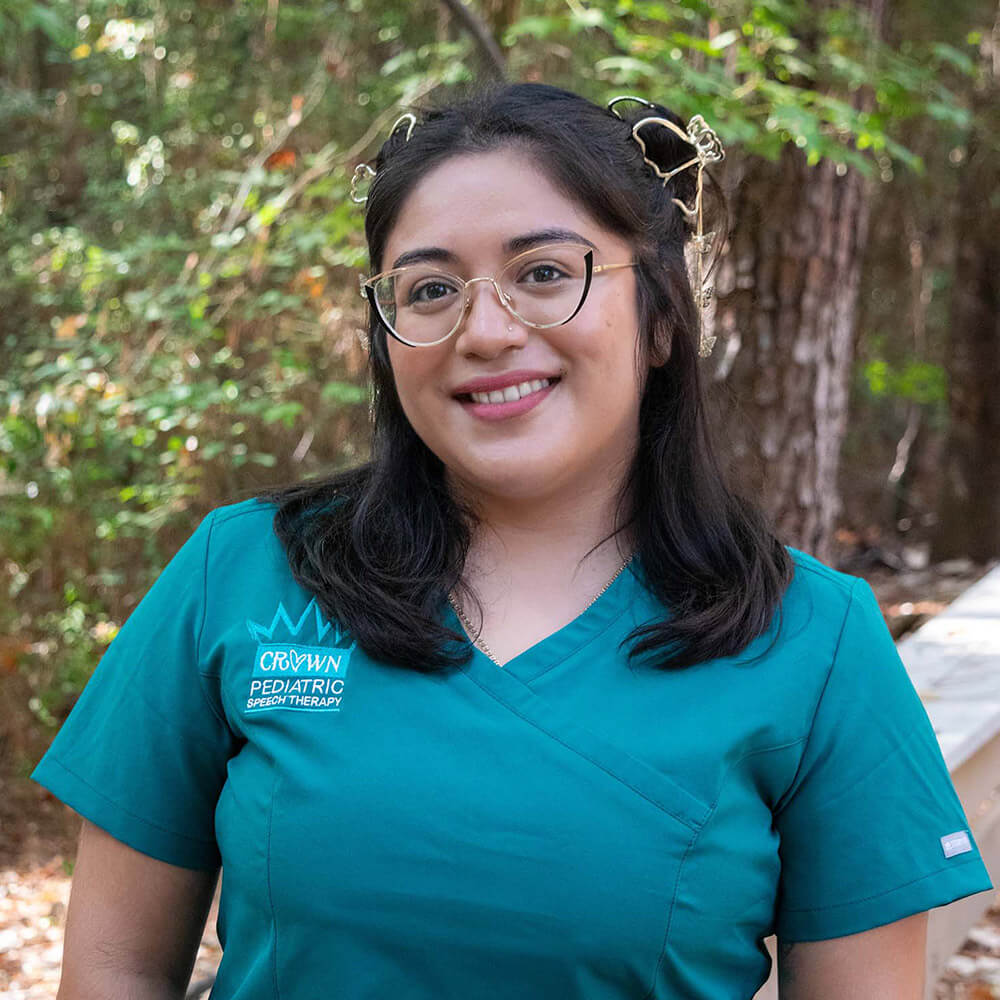 Vanessa Flores
Occupational Therapy Assistant
Education: Associates of Applied Science in Occupational Therapy Assistance from Pima Medical Institute, Houston TX.
Vanessa is from Houston, Texas. She has 9 years of experience working in the school district as a paraprofessional.
Vanessa's favorite part of working with children is watching their confidence blossom and helping them reach their full potential. Vanessa uses her creativity and love for play to help develop our fun themed therapy units each week.
Outside of work, Vanessa enjoys swimming, gardening, shopping and spending time with her family and friends. She also enjoys snuggling up to a good movie with her dog, Chief.